CONCEPT TO COMPLETION
Independent, objective consulting and program management firm exclusively focused on capital project planning and delivery.
Established in 1986, ADAMS is an independent, objective consulting and program management firm exclusively focused on capital project planning and delivery. ADAMS has built a reputation on providing the highest quality services, and to date has completed over 900 programs, 38 million square feet and approximately $28 billion in capital programs.
Over 90% of our engagements come from repeat business or client referral. We understand the complexities of the development and implementation of a renovation and expansion plan or new facility require unbiased advice one can trust when making decisions of such vital importance. ADAMS does not design, build, develop or manage properties; we leverage years of experience in those areas to provide you with excellence in project organization and leadership. As your advisor, ADAMS frees your time to concentrate on what is most vital to you, assuring quality service and managing your facility.
Experts in healthcare facility design, construction, and capital budget management, the ADAMS Program Management team brings to life the projects that propel you forward. By employing a program manager, your team can focus on its critical day-to-day tasks, making large capital projects less taxing on operational staff.
TRANSITION & OCCUPANCY PLANNING
Transition Planning is defined as the operational and physical relocation into a new facility, addition, or renovation. Transition/Occupancy Planning encompasses the move of and change to, processes and services, staffing, material goods and patients in a manner that is expeditious and minimizes interference with current daily operations.
MEDICAL EQUIPMENT PLANNING

Medical Equipment Planning is more than simply fitting new equipment for a new facility. Our consultants, project coordinators, and dedicated BIM specialists work collaboratively with the design team and owners to achieve project goals from planning and procurement to installation.

ADAMS Property Condition Assessment (PCA) team provides clients with the ability to accurately analyze the issues related to their existing properties or potential real estate acquisitions. Critical to both lenders/real estate investors and owners, PCAs provide the insight needed to make critical facility purchasing decisions and develop strategic maintenance plans.
ADAMS Management Services offers the highest level of consulting and management services.  Visit our recent projects below.
Texas Health Presbyterian Hospital Denton – Center For Women
adams_user
2023-04-27T16:35:36+00:00
"We sincerely appreciate the ADAMS "team". I can't imagine that we would ever begin a project without you!"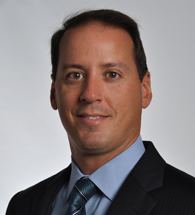 "The ADAMS team provided independent oversight for the largest construction project in our history. Their oversight and guidance along with our architect, construction manager, internal staff, and executive leadership resulted in a project that was completed ahead of schedule and under budget."
"ADAMS transition planning services were instrumental to our seamless move into a new 65,000 square foot facility.  The ADAMS team brought a wealth of knowledge and experience to our project, and imparted a quiet confidence to what was, for us, a once in a lifetime event.  In the end, the transition couldn't have gone any more smoothly."